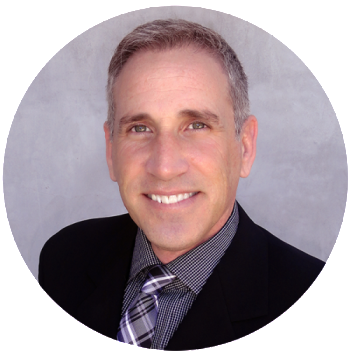 KEVIN CHASE, MANAGING PARTNER
In a career spanning more than two decades, Kevin Chase has led dozens of Executive Search & Leadership Transition engagements for a wide range of nonprofit organizations, as well as companies in the finance, technology, and professional services sectors. Since 2008, Kevin has worked exclusively in the Not-for-Profit Sector, serving clients in the Human Services, LGBT Advocacy & Social Justice, Healthcare Philanthropy, Education, and Arts & Culture sectors – all with a focus on Diversity & Inclusion.
Kevin established Kevin Chase Executive Search Group in 2015 with a simple vision in mind: to help advance the vital work of mission-based nonprofit organizations by providing transformational leadership solutions and talent. Immediately prior to launching his own practice, Kevin was Managing Director in the Los Angeles office of Diversified Search, a top-ten, global, retained search firm, partnering with clients in the Nonprofit and Higher Education sectors. Previously, he was a Partner with McCormack & Associates, a boutique search firm and recognized leader in Diversity & Inclusion search.
The majority of Kevin's engagements are for Executive Director/CEO, Senior Development, and Board positions, though he has also conducted searches for C-Level leaders of Finance, Operations, and Programs. Kevin has particular expertise in working with small- to mid-sized, mission-driven nonprofits, providing consultation and advisory services to the Boards and Leadership Volunteers responsible for governance and organizational development. His holistic approach to these engagements encompasses all elements of leadership transition: from the assessment, strategy, and stakeholder engagement that precede the launch of a search, all the way through to the on-boarding and integration of the hired executive.
Prior to his transition into the Nonprofit sector, Kevin spent more than a dozen years working with Business & Professional Services clients as a Partner in the Los Angeles and New York offices of Battalia Winston, AT Kearney Executive Search, and Paul Ray Berndtson. He began his executive search career with Haas International and spent his first two years in Haas' Tokyo office.
Kevin grew up in Utah and attended Brigham Young University, graduating in 1989 with a degree in Public Relations. After 13 years in New York City, Kevin relocated to Los Angeles where he now lives. He currently serves as Board Co-Chair of Point Foundation. He was previously a Board member of the West Hollywood Recovery Center and a member of the National Gay & Lesbian Chamber of Commerce's West Coast Certification Committee.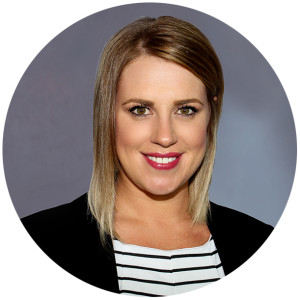 CATIE DIFELICE, SR. ASSOCIATE
catie DiFelice joined Kevin Chase Executive Search Group in January 2016 as Senior Associate, bringing more than five years of retained executive search experience. Catie's search career includes work in the Technology, Healthcare, and Consumer markets in addition to her primary focus in Nonprofit and Higher Education.
Although she has helped recruit C-suite and other senior executives in many markets and sectors, Catie has always felt most connected to her work on behalf of mission-driven, not-for-profit organizations. Her broad nonprofit search experience cuts across the healthcare, civil rights/social justice, education, and arts & culture sectors. Functionally, Catie's professional expertise includes CEO/ED and general management roles, senior development/fundraising/advancement leadership, chief programmatic and financial officers, and both academic and administrative leadership in higher education.
Among her recent, notable successes are the recruitment of Executive Directors for JDRF, Komen for the Cure, More Light Presbyterians, and Equality North Carolina; CDO/Directors of Development for the Smithsonian, Harvard University, Baltimore Symphony Orchestra, and Penn State; Dean and Chancellor searches at University of Arizona and University of Washington, Tacoma; and CIO/VP Technology searches for Aurora Health Care and Catholic Health Initiatives.
Prior to joining Kevin Chase Executive Search, Catie was an Associate – and previously Research Associate – in the Los Angeles office of Diversified Search, a "Top Ten" U.S. retained executive search firm. During her tenure at Diversified, Catie played an integral role in more than 200 successfully completed executive searches across multiple industries. In addition to candidate identification and development work, Catie provided market assessment, search strategy, talent mapping, and relationship management support on dozens of senior-level searches.
Catie grew up in South Carolina and now lives in Pasadena, CA, with her daughter. She is a strong supporter of Point Foundation and enjoys volunteering with local organizations such as Union Station Homeless Services and Five Acres.